"Virtues and Values" at the WAPOR conference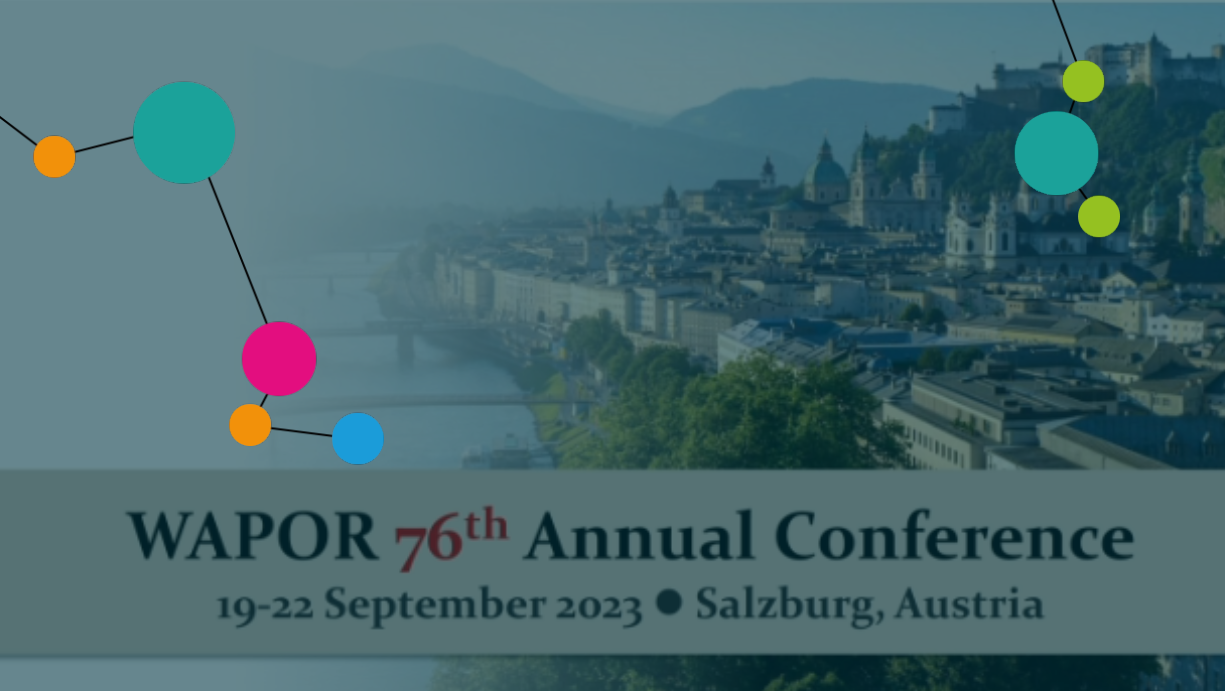 Research from the WP3 
Discourses of Cohesion
 Team has recently been presented at the annual conference of the World Association for Public Opinion Research (WAPOR). In September, Rico Neumann traveled to Salzburg, Austria, to present and discuss preliminary findings from the paper "
Of Virtues and Values: Examining Public Discourses on Social Cohesion from a Civil Society Perspective
." The paper was part of the interdisciplinary panel "Studies of Social Phenomena and Society" with contributions from Europe, South Asia and North America.
Building on data collected by the WP3 Team and combining survey and text analytic methods, the study seeks to illuminate the relations between articulations of social cohesion and value orientations as well as various organizational characteristics that help explain differences in civil society discourses. The study is guided by the question: What values are linked to the claim of social cohesion by civil society actors and what organizations in particular champion community-oriented value patterns?
This forthcoming paper investigates how civil society organizations actively promote social cohesion by aligning their values with the pressing need for unity in the face of crises and polarization. Through content analysis and surveys of 789 CSOs across Germany, it discerns the prevalence of communitarian values over individualistic ones in their communication strategies, shedding light on their crucial role in shaping moral values and fostering solidarity during times of societal upheaval.