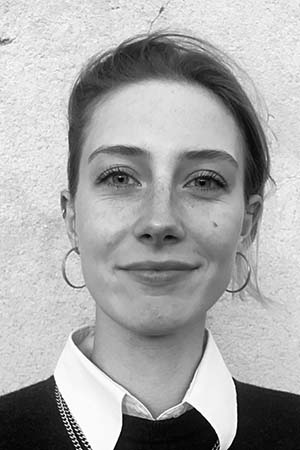 Sonja Wagner
Student Assistant
Short Vita
After completing my first bachelor's degree in political science at Freie Universität Berlin in 2021, I am now studying psychology at Otto-van-Guericke Universität Magdeburg. Additionally, I am student research assistant at the chair for personality psychology at Humboldt Universität Berlin, working in the research unit Subjects of Cohesion.
What I find exciting about this research initiative
At the theoretic level, I am most interested in the dialectical approach towards the relationship between conflict and cohesion within a civil society and, more concrete the sociopsychological reasons for and effects of poltical engagement. As a student assistant however, what I find most exciting is the chance to work for and alongside scholars from so many different disciplines and therefore experience the diversity in their research interests and approaches.
What my discipline can contribute to this research initiative
Political science and psychology offer two different perspectives to approach civil society as a research topic, focusing on the structure on the one hand and the subject on the other. The combination of both disciplines thus offers the opportunity to generate a broad understanding of civil society in the process of political decision-making.