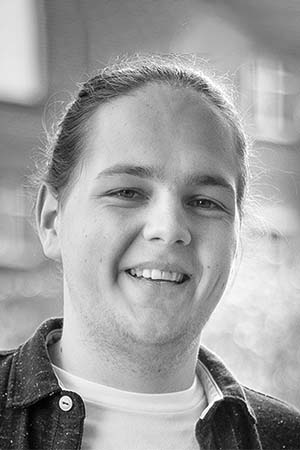 Kilian Deyerl
Student Assistant
Short Vita
I am studying "Media and Political Communication" at Freie Universität Berlin. Previously, I completed my bachelor's degree in political science, sociology and communication studies at the University of Erfurt. Besides my studies, I am involved in various volunteer activities as well as freelancer in IT project management and as a student assistant in this research project.
What I find exciting about this research initiative
I am active as a volunteer in youth work and in the Protestant church, which is why civic engagement is an exciting object of study for me. Topics such as social cohesion or participation not only accompany me in this context, but also interest me from a scientific perspective. In addition, I am excited about the involvement of civil society partners and the planned transfer of knowledge to the public and civil society practice in this research initiative.
What my discipline can contribute to this research initiative
As a student in Political science and Communication science, I am interested in public communication and its meaning for social systems, such as politics or economics. Apart from our own primary experiences in social interaction or face-to-face communication, society becomes perceptible or observable for us only in the context of the public sphere – whether in the setting of journalistic reporting, in social networks, or at gatherings and demonstrations. This is of central importance for the integration of society, i.e., the development of group identities or the solidarity, loyalty, or acceptance between different social groups and collectives. With regard to social cohesion, Communication science offers theories about (mediatized) deliberation and discourse, the interrelation of social interaction in one's own interpersonal environment and mass media or public communication, and with the public sphere a central construct about the self-observation and external observation of society or its parts, i.e. numerous individuals and groups.